Pet Vaccinations at Uniontown Veterinary Clinic Serving Hartville and Green, OH
At Uniontown Veterinary Clinic, we take our responsibility to protect our patients very seriously. We know the quality of your dog or cat's life will depend on the quality of their preventative care, so our standards are sky-high and our care is personalized to fit each and every patient. With a personalized schedule of pet vaccines and other preventive care options, we will make sure your pets never suffer a symptom that could have been prevented.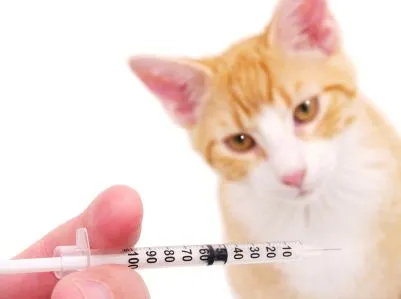 Preventative Pet Care from Your Hartville Veterinarian
Your pet's wellness regimen should include annual checkups with your Hartville or Green veterinarian. As we keep track of your dog or cat's overall health, we may recommend a variety of products, procedures, and services to lower their individual risks.
Our preventative care options include flea and tick prevention products, spay and neuter surgeries, and vaccinations in Uniontown. Though it's important to keep up with every element of your pet's personal wellness plan, these shot are particularly time-sensitive. We offer a full schedule of core and non-core vaccinations for local dogs and cats, but these life-saving shots will only remain effective if you keep up with all follow-up appointments.
Dog and Cat Vaccinations
Core vaccinations are required or highly recommended, while non-core pet vaccinations include optional shots that protect against less common threats. Our pet vaccines include core and non-core vaccinations, which protect local dogs and cats from diseases that could kill or permanently injure them.
Vaccinations for Dogs
We will personalize a vaccine schedule to suit your pet's particular lifestyle. However, it will probably include these core vaccines, which protect local dogs from the most common canine diseases:
Distemper

Canine hepatitis

Rabies

Canine parvovirus
Vaccinations for Cats
Cats face unique health risks, such as bacterial infections and respiratory illnesses that don't affect dogs. But thanks to modern veterinary medicine, we have the solution for dozens of different feline illnesses. Our core cat vaccines include the following:
Panleukopenia

Feline herpesvirus

Rabies

Feline Calcivirus
Some cats face higher risks of developing feline leukemia, Bordetella, or feline immunodeficiency virus. Your veterinarian may recommend these non-core vaccines too.
Rabies Vaccinations
Rabies is an infectious neurological disease that kills both cats and dogs. Though some pets have higher risk levels than others, Ohio requires every dog to have a valid rabies vaccine, and many cities require cat owners to provide proof of rabies immunity too.
Whether you have an active puppy who plays outside or an older cat who stays indoors, it's very important to protect your pet with regular rabies booster shots. Our rabies vaccinations in Uniontown are available as one-year or three-year boosters, so make sure you discuss your pet's best options with your veterinarian.
Visit our Uniontown Veterinarian
Contact us today to schedule a round of vaccinations for your dog or cat. Our Uniontown pet vaccines will help you comply with local laws and spare your dog or cat from unnecessary pain and suffering.